National Water and Wastewater Conference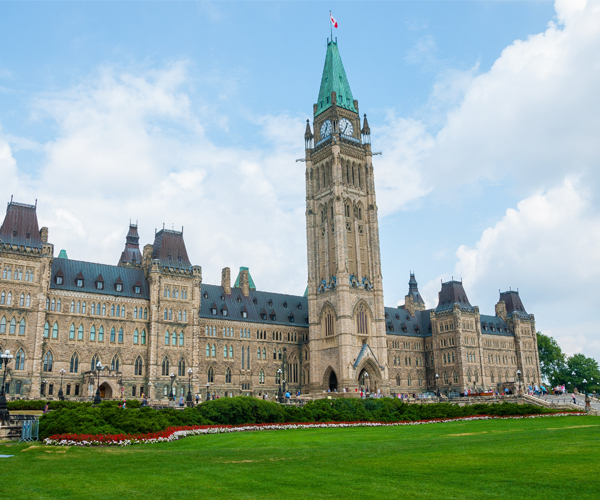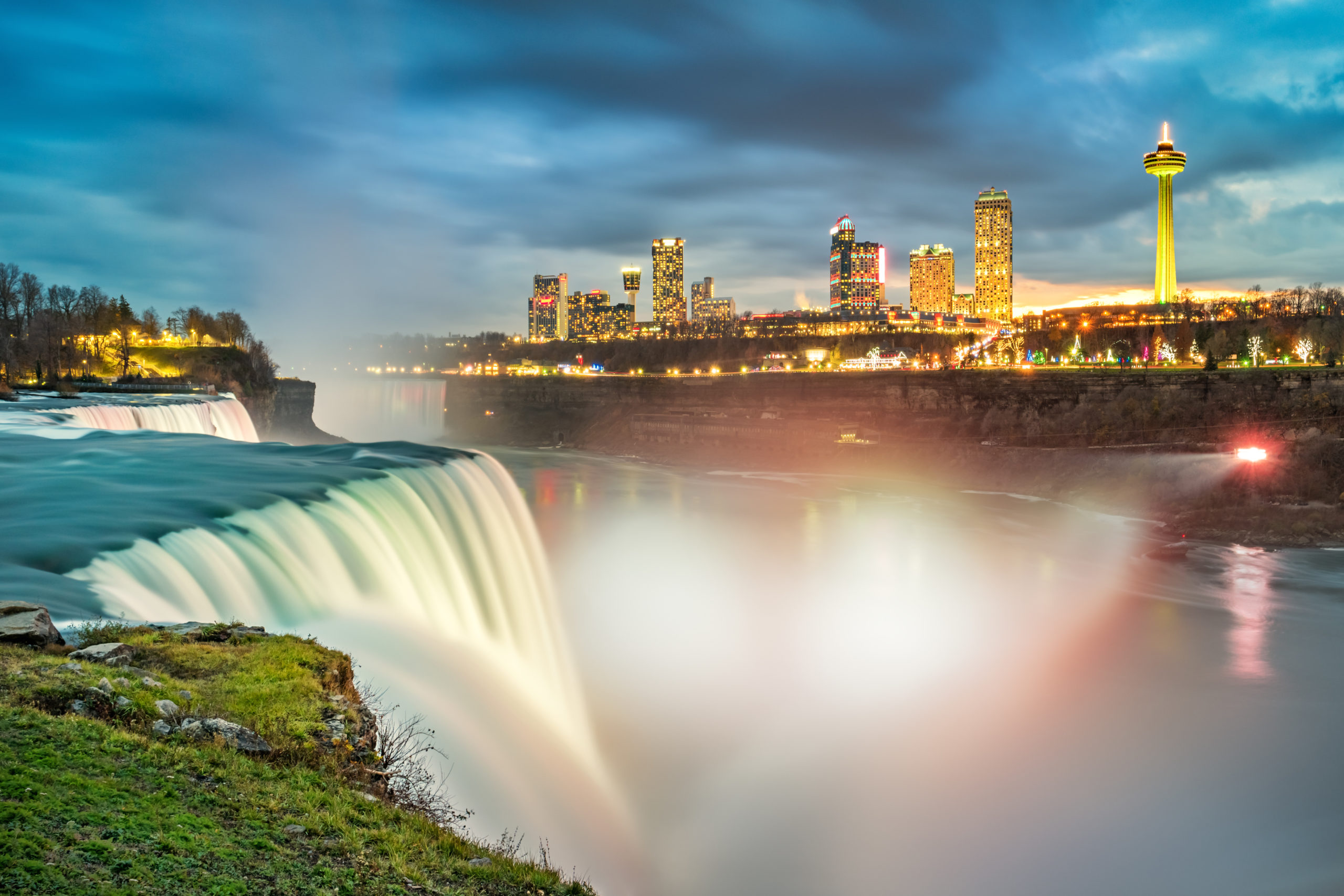 A major part of CWWA's mandate is to facilitate national dialogue and information sharing.  We achieve this through our publications, the work of our committees, and our national events.
Halifax, Nova Scotia
November 6 -9, 2022
This is CWWA's flagship event and THE national conference for Canada's water leaders.
We attract over 500 delegates from Canada's water utilities, our private sector partners, provincial and federal governments, academia and the not-for-profit sectors.
While CWWA has hosted specialized events for over 30 years, this 'consolidated' event has merged all of the former events into ONE, all-encompassing national event focused on what the senior water manager needs to know.
This annual conference offers a wide-ranging technical program covering almost all aspects of the municipal water sector, while offering the best networking environment for Canada's water leaders.
As THE national conference for the water utility sector, this event offers the best opportunity for sponsorship and exhibiting your products and services to Canada's most senior water managers.
Recordings from the NWWC 2021 are currently restricted to delegates only. 
IWA World Water Congress and Exhibition
11 – 15 September
Copenhagen Denmark
This is your opportunity to showcase to the world as several thousand water professionals gather in Copenhagen this fall. This is the International Water Association's largest event and only occurs every two years. Be part of the North American reception on the tradeshow floor.
In addition to an excellent technical program, the exhibition floor will welcome over 10,000 visitors from around the world.
The next World Water Congress will be inToronto in 2024, so we need to make a big impression in Copenhagen!
We have secured a great spot for the North American Pavilion, just inside the main doors ofthe exhibition floor. And across from the main Denmark pavilion. We will have a mix of 6m² and 9m² booths for our corporate partners. We will have some poster locations within the pavilion too.
We need your support to build momentumfor 2024!
View the  Congress Programme & Exhibition Catalogue
Learn more about the IWA World Water Congress
Virtual Event
May 13; May 20; June 10; June 17
The "Window" is CWWA's signature policy workshop.
Window on Ottawa is CWWA's signature event focused on federal water policy. It is a unique event where you learn about everything you ever wanted to know about water at the federal level…and were afraid to ask.
The most senior national policymakers from each federal department and agency are invited to the event—not to tell us what they've already released, but to tell us what they're working on now and what is coming next.
The Window on Ottawa is a fascinating forum to engage with these policymakers at a very early stage and leave with an understanding of what to expect as a water leader.
May 13: Drinking Water
11:00 am – 12:30 pm EST
Updates on Health Canada Drinking Water Programs
Get updates on Health Canada's development of the Canadian Drinking Water Quality Guidelines including priorities for future development and upcoming Guidelines.
Anne Vezina and Stephanie McFadyen, Health Canada
Corrosion control
An update on efforts to revise the Guidance on Controlling Corrosion in Drinking Water Distribution Systems to reflect new research and better compliment the Guidance for Lead in Drinking Water.
France Lemieux, Health Canada
Stephanie McFadyen and France Lemieux, Health Canada
May 20: Plastics
11:00 am – 12:30 pm EST
Canadian Council of Ministers of the Environment Plastics Initiatives
This presentation will focus on CCME efforts to promote the reduction of plastic waste through the Canada-wide action plan on zero plastic waste. In June 2019 environment ministers approved the Canada-wide Action Plan on Zero Plastic Waste: Phase 1, which focuses on: product design, single-use plastics, collection systems, recycling capacity and domestic markets. In July 2020 environment ministers approved the Canada-wide Action Plan on Zero Plastic Waste: Phase 2, which focuses on: consumer awareness, aquatic activities, research and monitoring, clean-up and global action. Together, phases 1 and 2 lay out concrete measures to keep plastics in the economy and out of the environment. Federal, provincial and territorial governments worked together and with a broad range of stakeholders and interested parties to identify the priority actions in the action plan.
Sarah Da Silva, Canadian Council of Ministers of Environment (CCME)
Efforts for better labelling of flushable products
CWWA has been working on efforts to create standards and a labelling program for flushable products. This will help reduce costly plugs of municipal sewer lines and other issues associated with flushing products that don't properly dissolve in the wastewater collection and treatment system.
Beatrice Olivastri, Friends of the Earth Canada, Robert Haller, CWWA and Duncan Ellison
May 20: Biosolids
2:00 – 3:30 pm EST
Biosolids National Survey
In 2021 the Canadian Food Inspection Agency (CFIA) conducted a survey of the beneficial uses of waste-derived materials in Canada. The Survey was used to assess the environmental impact of these practices. CFIA will present the findings of the survey.
Antibiotic resistomes and microbial communities in biosolid fertilizers collected from Canadian wastewater treatment plants
This presentation will present research on the cause and prevalance of antibiotic resistant microbes in municipal wastewater.
Ewa Madey and Huang Hongsheng, Canadian Food Inspection Agency (CFIA)
June 10: Climate Change
11:00 am – 12:30 pm EST
Water Distribution Systems under Climate Change
As part of a broad initiative to develop decision support tools for the design and rehabilitation of core public infrastructure to ensure adequate performance under existing climate and future climate change, the National Research Council of Canada (NRC) and Infrastructure Canada (INFC), in partnership with collaborators and stakeholders, undertook a study to examine risks and potential opportunities emerging from changes in precipitation, temperature and freeze/thaw cycles on water distribution system resilience and performance. Specifically, the project addressed the following: 1) the impacts of temperature and precipitation changes on water consumption and the ensuing implications for hydraulic capacity, 2) the impacts of temperature and precipitation changes on energy consumption in water distribution system operation, 3) the impacts of changes in temperature, precipitation and freeze/thaw cycles on water main breaks, and 4) the impacts of temperature changes on water quality (through tracking of chlorine residuals). This presentation will summarize the methodologies used in the project and provides a brief review of their outcomes. Additionally, it provides an update on various other research projects undertaken by NRC to understand the impact of climate change on various infrastructures.
Ehsan Roshani, National Research Council of Canada (NRC)
June 17: Infrastructure
11:00 am – 12:30 pm EST
Infrastructure Canada – For Partners & Builders e.g. the green infrastructure component of the Investing in Canada Infrastructure Program (ICIP) 
The Investing in Canada Infrastructure Program is one way the Government of Canada is delivering funding to communities through the Investing in Canada Plan.
Through three targeted sub-streams, investments under the Green Infrastructure stream will support green infrastructure projects with outcomes across three crucial areas:
Climate Change Mitigation:
Adaptation, Resilience and Disaster Mitigation: and
Environmental Quality
Kathleen Bouchard, Infrastructure Canada
National Infrastructure Assessment
The National Infrastructure Assessment, once in place, will help identify Canada's evolving needs and priorities in the built environment and undertake evidence-based long-term planning toward a net-zero emissions future. 
Francois Levesque, Infrastructure Canada
June 17: Water Utility Security
2:00 – 3:30 pm EST
Cyber-Physical risk environment / Cyber security programs/service offerings
Curious as to the physical impacts from cyber security events? We have answers! During this Window on Ottawa event, Public Safety will provide an overview of the upcoming Exercise Cy-Phy (Cyber-Physical), which will be a federally led exercise program with critical infrastructure stakeholders in which we will collectively explore the impact of cyber based events with physical consequences.  During the session, we will explore what cyber-physical convergence means, and describe services and tools available through Public Safety that are designed to improve your cyber security resiliency.
Robert Pitcher, Public Safety Canada
Findings from the survey of water sector cyber security
In recognizing the risks that cyber threats create for the water sector, the Canadian Centre for Cyber Security conducted in 2021 a nation-wide study to understand the state of cyber security within the sectors that make up Canada's critical infrastructure. Findings from this study help inform the state of cyber security within the Canadian water sector and guide how the Cyber Centre can support organizations in maturing cyber capabilities and enhancing resiliency within the water sector.
Lindsay MacDonald – Communications Security Establishment (ESC)
CWWA Workshops & Webinars
Much of our work is very specialized within specific streams that require a focus on specialized topics. Learning and information sharing can sometimes be best achieved though workshops.
In an effort to reach more of our members, and allow more to access critical information in an affordable and timely manner, we will be offering more webinars and electronically-accessed workshops.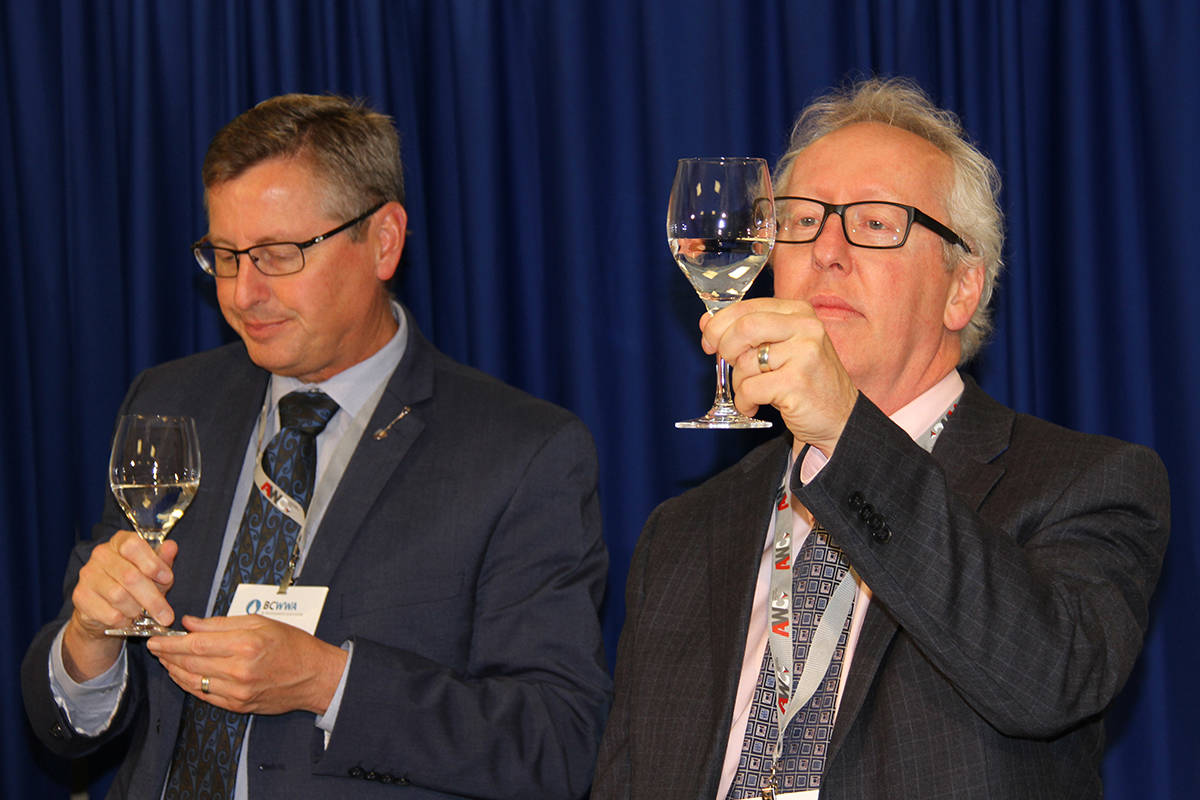 Workforce Development Guidance Document
March 10, 2022
11:00 am – 12:30 pm EST
CWWA's new Workforce Development Guidance Document
This webinar is a platform to discuss the changing workforce, and how you can plan to address these problems. We'll also be launching our Workforce Development Guideance document during the webinar.
Introduction and overview of Workforce Development initiative
Greg Archibald, Pembina Valley Water Cooperative
Surveyed Utility members to gain input on key elements of a workforce development program
Enlisted Utility member experts to identify best practices and checklists  for organizations with great workforce development programs
Developed a Workforce Development Guidance Document to support CWWA members in the development of their workforce
About Greg
Greg Archibald is the Chief Executive Officer of the Pembina Valley Water Cooperative, located in southern Manitoba. The utility is owned by and provides potable water to 14 municipalities.
For over 35 years, Greg has held senior manufacturing leadership roles in forestry, and agriculture. A number of roles included responsibility for utilities in the Pulp & Paper sector.
Greg has been the Manitoba Board Director for the Canadian Water and Wastewater Association since 2016 and just completed a 4-year term as the Secretary-Treasurer.  Greg chaired the CWWA Workforce Development Subcommittee, which has provided leadership to develop a Workforce Development Guidance Document.
Gap Analysis and Engineering Checklists
Nancy Kodousek, Regional Municipality of Waterloo
Learn about where to focus your improvement efforts in your workforce by completing a " Gap Analysis " to identify where to begin . Use our Gap charts to identify which of area might be your first priority.
Gain an understanding of the specific skills required for three engineering levels of competencies,  in our Engineering Progression Checklist
Succession Planning – Employee Development and Management Checklists
Valerie- Jenkinson, World Water and Wastewater Solutions
Learn about numerous best practices to support employee development in your organization
Understand approaches to succession planning to ensure your organization is prepared for future turnover
Learn about the necessary competencies for management and supervision, through our Management and Supervision Training Checklist
About Valerie
A recognized leader in her field, Valerie Jenkinson graduated as overall top student from her University of British Columbia class and has twice been nominated as Canadian Woman Entrepreneur of the Year.
Her company, World Water and Wastewater Solutions LTD. (WWWS) has been active in the water and wastewater industry for the last 12 years and specializes in capacity building.
Valerie is a specialist in Integrated Water Resource (IWRM) and Effective Utility Management (EUM) which is the industry Best Practices developed by the American Waterworks Association (AWWA), the Water Environment Federation (WEF) and the Public Works Association (PWA) . Valerie has worked and presented on these subjects globally, including the UK the USA Africa, Singapore, the Philippines and Malaysia. She has lectured at the University of British Columbia and the BC Institute of Technology.
For the last 12 years Valerie has worked for approximately six months a year in the Caribbean, headquartered in St Lucia. She has worked with all the local Associations and last year was named Focal Point of the Year for Global Water Partners- Caribbean, She is an invited guest annually to the High Level Forum for Caribbean Ministers with responsibility for water, sanitation and waste.
In 2017 Valerie founded Operators Without Borders in response to Hurricanes Irma and Maria in the Caribbean Region. The organization has evolved into a Registered Canadian Charity has over 60 utility operators who volunteer in assisting utilities affected by disasters to reinstate service to their customers as well to mentoring and training  their utility peers in developing nations.
Valerie is extremely active in the community. She was appointed by the Minister of Health to the Board of the BC College of Physicians and Surgeons, was appointed to the Vancouver Economic Development Council, Chairs the Together We Can Foundation – Together We Can being one of the largest drug and alcohol treatment and rehabilitation centres in Vancouver. She sat on the Board of Directors for the Virtual School Society of BC, which is responsible to the Ministry of Education for the on-line courses and tutoring programmes for all
Development of Training Plans and Training on New Technology and Operator Checklists

Beth Weir, Regional Municipality of York
Gain an appreciation of the best practices to develop a quality training plan
Lean about some tips to facilitate training for new technology
Gain an improved understanding of important operator competencies, by reviewing our Operator Training Checklist
About Beth
Beth Weir is a senior water professional with the Region of York with over 27 years of experience.  As for qualifications, she holds designations as: WT Class 4, WDS Class 4, and WWC Class 4.  Ms. Weir is the chair of the CWWA Wastewater and Stormwater Committee and represents CWWA on the Plumbing Mechanical Advisory Council through the Canadian Institute for Plumbing and Heating (CIPH). She also works with the Standards Council of Canada for Drinking Water and Water Re-Use.
Global lessons for safe drinking water through quality management
March 21, 2022: 4:00 pm EST
MaRCH 22, 2022: 11:00 am est
Numbers alone don't make the water safe!
Over two decades ago, an international consensus emerged that true drinking water safety is based on the quality of the systems that produced and delivered it, and not on a sample of the end produce. To explore these issues CWWA hosted a virtual symposium on the subject of quality management of drinking water supplies and gain valuable insight from international experience on key aspects and approaches to public health protection. 
Session Moderator: Laith Furatian, Stantec
Development of the Australian Framework for Management of Drinking Water Quality and its Influence on International Practice - Don Bursill
What is safe drinking water? How can safe water and the protection of public health be ensured? Is compliance with numerical limits for contaminants in water sufficient to ensure safety? Clearly, safe drinking water cannot be guaranteed by compliance with such limits, even if the frequency of compliance monitoring is increased, the number of contaminants is expanded, and the compliance limits are lowered. Such an approach can only ever be reactive, while safety requires a proactive and preventative approach.
Recognizing the limits of the prevailing approach, efforts in Australia beginning in the 1990s would address such questions and lead to a fundamental rethinking and revision of the approach to national drinking water guidelines. The Australian National Health and Medical Research Council, together with the Co-operative Research Centre for Water Quality and Treatment (now Water Research Australia) developed a comprehensive and preventative system for ensuring a safe drinking water that incorporates principles of quality and risk management and extends from the catchment to the consumer. The system would become known as the Framework for Management of Drinking Water Quality and Treatment and has a central role in the Australian Drinking Water Guidelines since 2004. In this system, emphasis is placed primarily on a comprehensive understanding of the whole water supply system, ensuring barriers to contaminants are in place and functioning, and that corrective actions are promptly deployed when impairments to performance are detected. Rather than depending on the results of end-product testing, the Framework assigns compliance monitoring the clear role of verification that the system is operating as intended.
Dr. Bursill will discuss how the Framework was developed, its influence on the drinking water sector internationally, and how the Framework may evolve in the future as part of its own process of continuous improvement.
About Don Bursill
Don Bursill has had some 40 years of experience in the water industry in Australia, primarily for the South Australian Water Corporation, stepping down at the end of 2005 as its Chief Scientist. He was also the CEO of the Cooperative Research Centre for Water Quality and Treatment from its beginnings in 1995 to his retirement in 2005. Don was a founding member of the Board of the Global Water Research Coalition; an international water research coalition that includes 15 national water research centres from Europe, North America, South Africa, Australia and Singapore and was the Deputy Chair at the time of his retirement.
From 1996 through to the end of 2010 he chaired the Water Quality Advisory Committee of the National Health and Medical Research Council which sets the national drinking water quality guidelines, among other functions.
 In January 2011 Don was asked to take on the role of Chief Scientist for South Australia, which he did until August 2014. This role involved providing advice to the Government on science and innovation programs.
 In 2007 he was made a Member of the Order of Australia for services to the water industry.  He has a CSIRO Medal for water research and two awards from the South Australian Water Association for innovation in water research, including the Premier's Medal (2005). Don was South Australia's Senior Australian of the Year for 2011 and in the same year, Citizen of the Year for the City of Tea Tree Gully.  He is a Fellow of the Australian Academy of Technological Sciences and Engineering (FTSE).
Creating a Drinking Water Quality Management Systems - Where to Start and What to Focus On - Dr. Dan Deere, independent water, sanitation and hygiene (WASH) consultant
Embarking on the implementation of a Drinking Water Quality Management System (DWQMS) for the first time can be overwhelming, especially for smaller water supplies. Even after a DWQMS is established, understanding what to focus on for continuous improvement can be challenging. Evidence-based prioritization of contaminant risks and best practice based on two decades of international experience provide a basis to guide the focus of DWQMS practitioners. Dr. Deere will share his experience from Australia and internationally on how to group tasks and activities, identify the primary contaminants of concern and factors that lead to adverse consequences, and the physical and administrative controls most essential to minimize risk and keep water safe logically and efficiently. Examples will be drawn from across the globe and translated to the Canadian context, with particular emphasis on developing a DWQMS for small systems.
About Dan Deere
Dr Daniel Deere is an independent water, sanitation and hygiene (WASH) consultant with experience in Australia, UK and East Asia. He is a specialist in environmental microbiology. He spent the first six years of his career in academia in the UK and Australia where he completed a PhD and series of three post-doctoral fellowships. Since leaving academia he spent six years working in two major urban water utilities in Melbourne and Sydney, Australia, in senior water quality management and scientific roles. As a consultant his work is primarily undertaken for public utilities, their regulators and research organisations. In addition, he often works for international development agencies on WASH projects. Currently he is working as part of an international collaboration monitoring SARS-CoV-2 in sewage that includes the Canadian Water Network, Water Research Australia, Water Research Foundation and others interacting via the Global Water Research Coalition. 
Water Safety Plans and Organizational Risk Management – An Integrated Approach for Water Utilities - Dr. Annette Davison, Principal Risk Analyst, Risk Edge Pty Ltd
The emergence of risk-based thinking for drinking water product management came in around the beginning of the 21st century including the Bonn Charter for Safe Drinking Water, the WHO's Water Safety Plan framework and the Australian Framework for Management of Drinking Water Quality.  Globally, there are now many drinking water risk management frameworks (both legislated and within guidelines) in existence. Contemporary utilities have to function in complex operating environments, not just for drinking water quality, but usually for a whole range of products and services, often non water-related. Each part of an organisation's business may have an impact on the way drinking water quality supply chain risk is managed including the finance department, procurement department, human resources, corporate risk management and the learning and development team. Therefore, it makes sense to ensure that all parties in the supply chain, use a consistent approach and speak a common language of risk. ISO 31000 (the international risk management standard) provides a platform for this common approach. Further, even though ISO 31000 was never intended as a certification standard, various bodies are now offering 'certificates or conformance' or 'certification' to this standard. Using the ISO definition of risk management (i.e. the protection and creation of value) drives organisations to innovate and create value, rather than be solely focussed on the negative aspects of uncertainty on delivering their organisational objectives (public health protection being one). In this presentation, the past, present and potential future of drinking water product risk management, as an integral part of achieving overall organisational objectives, will be discussed.
About Annette Davison
Dr Annette Davison is a sought-after risk and auditing expert, with over 30 years experience in the water and environment industries, having worked in the private, academic and public sectors. Annette holds a Higher National Diploma and BSc(Hons), both in Applied Biology, a Masters in Environmental and Local Government Law and a PhD in environmental microbiology and biochemistry, as well as being a Graduate of the Australian Institute of Company Directors and Professional Member of the Australian Water Association (AWA). Annette is an expert in the application of the global risk management standard, ISO 31000, to water quality management, having authored and self-published her book on this subject in 2020 (Application of ISO 31000 to Drinking Water Quality Risk Management A Practical Approach). Annette founded and is Principal Risk Analyst at the risk management company, Risk Edge and is a co-founder and R&D and Consulting Manager at D2K Information – developer of information driven water management solutions (software, hardware and consulting). In 2021, Annette received one of the Australian Water Association's highest accolades, being recognised as the Water Professional of the Year.
Evolution of Water Safety Planning in New Zealand/Aotearoa – Promoting Ownership of Drinking Water Safety by Suppliers - Jim Graham, Principal Advisor, Drinking Water with Taumata Arowai
In 2005 the concept of drinking water safety plans was introduced to the New Zealand water sector and by 2007 legislation was passed which mandated the preparation of a water safety plan in every drinking water supply serving more than 500 people. The Ministry of Health, the drinking water regulator at that time was responsible for the preparation of numerous resources to support water suppliers. Many plans were prepared by water suppliers and consultants and a particular style of plan developed. Then, in 2016 a waterborne outbreak occurred in the town of Havelock North. Of the town's 14,000 residents, an estimated 7,500 were stricken with campylobacteriosis, resulting in 45 hospitalizations and four associated deaths. A subsequent inquiry concluded that New Zealand's water safety plan approach was not working as intended. A new national drinking water regulator, Taumata Arowai, has been established in response to the events at Havelock North. Taumata Arowai has reviewed the water safety plan approach that has prevailed in New Zealand and developed a new system intended to promote and support a more system-specific approach to risk management. Such changes are part of a wider effort to cultivate a knowledge-based culture of prevention, vigilance, diligence, and competence by water suppliers. Key aspects of the changes will be highlighted.
About Jim Graham
Jim Graham is the Principal Advisor, Drinking Water with Taumata Arowai, the new national drinking water regulator in New Zealand. He has been working in the water industry in New Zealand for thirty years, beginning in the Public Health Service as a Health Protection Officer and Drinking Water Assessor before joining the New Zealand Ministry of Health where he was involved with the preparation of the Drinking Water Standards for New Zealand in 2005 and 2008 and as part of the team that prepared New Zealand's first drinking water legislation in 2007. However his main role was to set up and lead a $150M fund which provided capital and technical assistance to small drinking water supplies. Jim then joined Opus International Consultants as a Principal Environmental Scientist and worked with municipal water suppliers, assisting them drinking water standards compliance, water safety plan preparation and upgrading a wide range of supplies. In 2016 when the Havelock North drinking water supply was contaminated resulting in more than 7000 cases of Campylobacter and four deaths, Jim was appointed as an expert advisor to the subsequent inquiry. In 2017 Jim joined Water New Zealand, the largest water industry membership organisation in New Zealand as the Principal Advisor Water Quality and provided a wide range of advice and assistance to the sector. In early 2020 Jim was appointed as Principal Technical Advisor to the Establishment Unit for a new regulator and remained with them until Taumata Arowai was set up and he was appointed as Principal Advisor, Drinking Water. Jim has also worked for the World Health Organisation in the Pacific and Asia, particularly in the area of managing risk in drinking water supplies.
Integrated Hazard Assessment and Risk Management for Watershed Source Protection - Christobel Ferguson, The Water Research Foundation
Co-presenters: Danielle Baker, Patty Chier, Malcolm Warnecke and Andrew Watkinson
Source water protection is widely acknowledged as one of the most critical elements of the multiple barrier approach to safe drinking water. This presentation reviews improvements made to source water protection in Australia involving the development of a comprehensive methodology and associated tool that better integrate watershed management into Australia's risk-based Framework for drinking water quality management. A sanitary survey methodology and an electronic capture tool were used for the systematic identification, data capture and quantification of risks in watersheds. The approach goes beyond the existing Australian Drinking Water Guidelines (ADWG) for watershed water quality risk evaluation to provide a method for the quantifying, ranking and comparison of multiple index hazards across the most relevant site types for assessment. A major point of difference between the methodology and other survey guidance is the ability of the information to be directly matched to the types of risk assessment processes recommended by WHO for Water Safety Planning and by the ADWG. Microbial and chemical contaminants from both diffuse and point sources within a watershed are assessed using Escherichia coli, protozoan pathogens, and chemicals (including fuel and pesticides) as index contaminants. Hazard source information is gathered by a defined sanitary survey which groups hazards into six types: sewage infrastructure, on-site sewage systems, industrial, stormwater, agriculture, and recreational sites. The survey estimates the likelihood of the site affecting watershed water quality, and the potential consequences, enabling the calculation of risk for individual sites. These risks are integrated to calculate a cumulative risk for each sub-watershed and the whole watershed. The cumulative risks process accounts for the proportion of potential input sources surveyed and for transfer of contaminants from upstream to downstream sub-watersheds. The output risk matrices show the relative risk sources for each of the index contaminants, highlighting those with the greatest impact on water quality at a sub-watershed and watershed level. Verification of the sanitary survey assessments and prioritization is achieved by comparison with water quality data and microbial source tracking. The methodology presented may be scaled and applied as needed for Canadian risk-based source water protection. Furthermore, the outputs are valuable in communicating risk to support investment in source water protection and to engage with stakeholders to influence watershed protection strategies.
About Christobel Ferguson
Christobel is the Chief Innovation Officer for The Water Research Foundation where she promotes the uptake and implementation of research and technology innovations to the water sector.  Christobel has a Biomedical Science degree and a Master of Science from the University of Technology Sydney and a PhD in pathogen modelling from the University of New South Wales, Australia. She works with interdisciplinary teams to solve complex problems facing the water resource sector and to provide the evidence base for innovative water policy, planning and operations to achieve equitable and sustainable water services for communities.
March 22: 11:00 am – 12:30 pm EST
Session Moderator: Laith Furatian, Stantec
Water Safety Plans and Supportive Organizational Cultures - Dr. Corrina Summerillm Dwr Cymru
Successful implementation of a quality management and continuous improvement system, such as a water safety plan, requires an understanding of the culture of the organisation in which such a system is being developed. Organisational culture can be defined simply as 'The way things get done around here'. Beneath this simplified definition is a plethora of research and models of organisational culture that can provide valuable insight into the inner workings of an organisation and why some projects may succeed and why some may fail. Development of water safety plans with organisational culture in mind can help integrate the approach and prevent them becoming a 'tick the box' exercise. This presentation will draw on research and practical experience, looking at how organizational culture influences waters safety plan adoption; lessons learned from other sectors effective in risk management such as air traffic control and nuclear power stations; and criteria for successful water safety plan adoption. Different methods for securing commitment amongst colleagues; management and key stakeholders will be discussed as well as potential impediments that may be encountered.
About Corinna Summerill
Dr. Corinna Summerill has 18 years of experience working within the Water Industry, in Drinking Water Quality; Asset Management and Risk & Governance roles, currently working for Dwr Cymru. She has a degree in Biology from Imperial College London; MSc in Science Communication from the University of Bath and in 2010 completed a PhD at Cranfield University, part funded by the International Water Association, looking into the role of Organisational Culture on the successful implementation of Water Safety Plans. Corinna has contributed to a number of research papers and presented her research at a number of international conferences including the IWA Water Safety Plan conferences and World Water Congress. 
Evaluation of 25 Years of Experience with Water Safety Plans in Iceland - Dr. María J. Gunnarsdóttir,Faculty of Civil and Environmental Engineering, University of Iceland
contributing authors:
Sigurdur M. Gardarsson, Faculty of Civil and Environmental Engineering, University of Iceland and  Baldur Dyrfjord, Samorka – Federation of Energy and Utility Companies in Iceland.
In 1995 drinking water was legally defined as a food under newly created Icelandic food legislation. The food legislation referred to the Hazard Analysis and Critical Control Plan (HACCP) system widely used internationaly in the food industry. Subsequently, Samorka adapted HACCP for the drinking water sector and by 1997 three suppliers had successfully implemented approved HACCP programs. The Icelandic water sector consists of a few large supplies (pop. >5,000), a number of medium supplies (pop. 500-5,000), and a large number of small supplies (pop. <500). For most medium and small water suppliers,  the HACCP system was percieved as overly complex, impeding successful adoption and implementation. A more streamlined system named Mini-HACCP was then created and essentially equivalent to the WHO Water Safety Plan (WSP) formally introduced in 2004. A subsequent study of Icelandic WSP experience revealed program benefits have included measurable improvements to drinking water quality and public health, as well as tangible benefits in water supplier organizational culture and awareness. However, despite the success water suppliers using the WSP approach and who collectively supply 86% of the populations drinking water, significant challenges persist, particularly for small systems. Preliminary findings from resent research highlight the importance of adequate external support for small system WSP implementation, the need for continuous training of personnel, and the benefits of aggregating smaller supplies. This presentation will review the successes and challenges of the WSP experience in Iceland, as well as the continued efforts by the University of Iceland and Samorka to further develop appropriate risk-based quality managmeent systems for Icelandic water suppliers.
About María Gunnarsdóttir
Dr. Maria J. Gunnarsdottir is a civil engineer. She has worked at the National Energy Authority and Samorka Icelandic Federation of Energy and Utility Companies. She had a PhD in Environmental Science and Natural Resources in 2012 and has since worked at University of Iceland in the Faculty of Civil and Environmental Engineering as a teacher and senior researcher scientist. Her main research topic is water supply, drinking water quality and water safety planning and she has published thirteen articles on the subject in international journals.
Utah Water Quality Alliance – A Model in Collaboration on Quality Management and Continuous Improvement - Dr. Eva Nieminski
The Utah Water Quality Alliance was formed in 1994 by Eva Nieminski at the Utah Division of Drinking Water and the largest drinking water utilities in Utah to assist in updates on new regulations and water quality optimization projects.  Three regional Alliances were later organized for small and medium size systems.  Thus, most of the surface water treatment plants in Utah are engaged in voluntary efforts in water quality enhancement programs and they work together on optimizing their plant performance and sharing commitment to continuous enhancement of drinking water quality. A brief review is provided of the Alliance history and how it works. The Utah Water Quality Alliance could serve as a model for regulators and drinking water utilities in other jurisdictions that strive for better collaboration and enhancement of public health protection.
About Eva Nieminski
Dr. Eva C. Nieminski completed a 30 year-employment at Utah Department of Environmental Quality – Division of Drinking Water, where she managed technical assistance to water utilities and conducted research projects on water quality and treatment. As part of her employment with the State of Utah, Dr. Nieminski served as an Adjunct Associate Professor at the Department of Civil and Environmental Engineering at Utah State University. She received Masters degrees from Warsaw Technical University and the University of Notre Dame and Ph.D. from the Utah State University – all in environmental engineering. Dr. Nieminski's expertise includes many aspects of water quality and treatment, as well as familiarity with small systems. She has organized the Utah Water Quality Alliance that created a venue for 25+ year cooperation between the utilities in Utah and direct application of project findings to improve water treatment plants performance.
Dr. Nieminski has directed and conducted extensive research in water treatment and publishing over 100 articles. She has served the water sector extensively at the at the local, national, and international level, and is the recipient of numerous awards and accolades.
The Partnership for Safe Water – 25+ Years of Providing a Framework for Continuous Improvement and Public Health Protection - Dr. Robert Cheng, Coachella Valley Water District
Created in the aftermath of one of the most memorable public health events linked to drinking water in the US in recent memory, the Partnership for Safe Water (PSW) brought together the collective thoughts from water industry and government regulatory leaders in an effort to reestablish public confidence in their drinking water.  Although the Surface Water Treatment Rule (SWTR [1989, compliance date of 1994]) and the subsequent Enhanced SWTR (1997, compliance date of 2002) were proposed to address the threat from waterborne pathogens (Cryptosporidium and Giardia) in drinking water, the timing of the Milwaukee Cryptosporidium outbreak in 1993 provided the wake-up call in the US drinking water industry that meeting the existing regulations may not be sufficient, and additional efforts may be necessary to protect public health.
Six well-known and well-respected organizations (American Water Works Association (AWWA), Association of Metropolitan Water Agencies (AMWA), Water Research Foundation (WRF), Association of Drinking Water Administrators (ASDWA), National Association of Water Companies (NAWC), and US Environmental Protection Agency (USEPA)) threw their reputation and support behind this program.  Built on the concept of continuous self-improvement, the voluntary program provides an organized framework for utilities to work towards goals beyond regulatory compliance in order to ensure public safety in drinking water.  The initial focus was on surface water treatment, and the ultimate goal established was to have participants work towards achieving <0.1 NTU in the finished water effluent, from each individual filter.  This was a significant tightening of the standards, especially since the regulatory standard for finished water turbidity is 0.3 NTU.
Although the numerical goals in the Partnership are important, what is more valuable is the process that the participant undertakes in the pursuit of achieving the numerical targets.  Through a series of comprehensive questions that help the utility to better understand their technical, financial, and management capabilities, the program encourages the participant to undergo a gap analysis (comparing the current, actual performance against desired performance) with engagement from staff throughout the organization.  The results are compiled in a report along with a performance improvement plan and submitted to be reviewed by a panel of industry peers.  There are various milestones in this program, and the overall goal is to help the utility to be aware of the steps needed for continuous improvement.
Now in its 26th year, the PSW treatment program has enjoyed wide-spread support.  From the humble beginnings of 39 utility participants being enrolled, the program has grown to include 266 utilities operating 501 water treatment plants, serving over 100 million US consumers.  The Partnership offerings have grown to include sister programs in drinking water distribution (celebrating 10 years), and clean water treatment (wastewater program, celebrating 5 years).  These programs are also being spread internationally as well, including a very successful program in Quebec known by the French acronym PEXEP.
This presentation will describe how the PSW's staged optimization goals were established, the progression through four participation levels by subscribers, and the volunteer-run committee that has provided utility peer review.  Examples will illustrate notable achievements by those utilities that have embraced the PSW optimization culture of continuous improvement.
About Robert Cheng
Dr. Robert Cheng is the Assistant General Manager at the Coachella Valley Water District (Coachella, CA), where he has served since 2013. Cheng is a veteran of the public water sector, where he has held various technical and management positions at the Metropolitan Water District of Southern California and the Long Beach Water Department.  He has a strong water quality and operations background, having conducted various studies in support of a number of federal drinking water regulations and managing the largest federally-funded seawater desalination research program in the US.
Cheng has been very involved in various water-industry volunteer activities through the American Water Works Association (various optimization programs, Water Utility Council, editorial board for the AWWA Journal, Standards Council Chair, Board of Directors).  Cheng is an appointed member of the California Drinking Water Operator Certification Board. 
Cheng is a graduate from Vanderbilt University with degrees in Chemical Engineering, and PhD in Civil Engineering from UCLA.  He is a CA registered professional engineer, registered professional operator, and has CA drinking water T5 and D5 certifications, and is proud to say that his preferred drink is tap water.
How safe is our drinking water? Operational perspectives on risk management & water safety plans - Ian Douglas, City of Ottawa
What is safe drinking water?  Chemical and microbial risks in drinking water are complex and possess and inherent degree of uncertainty.  However, careful application of engineering principles, guidelines, and operational oversight can protect public health and justifiably earn the confidence of consumers.
Microbial risks are of primary concern for drinking water and have resulted in past waterborne outbreaks when system failures occur.  However, pathogenic organisms are largely 'invisible' to our measurement tools and techniques, and we're never really sure that we're meeting risk targets for safe drinking water?  On the other hand, chemical substances in drinking water can be accurately monitored and quantified.  However, the health risks associated with low exposure to trace chemical substances are highly uncertain.
Despite these uncertainties, the application of a water safety plan approach can help to minimize risk in a municipal drinking water supply.  In 2007, the City of Ottawa (Canada) developed its Drinking Water Quality Management System (DWQMS) in accordance with provincial regulations for the Province of Ontario and has streamlined the system over the last 14 years of implementation.  The DWQMS is composed of 21 elements, but at its core includes risk assessment, incident investigation, preventive actions, management review, reports to municipal council, and external audits.  However, even with comprehensive regulatory requirements and an embedded Quality Management System, there are still some potential gaps that need to be addressed to achieve 'safe' drinking water.
One of the big challenges in water quality risk management is having a clear-minded view of risks – ie. what conditions or situations actually pose a credible health risk for consumers?  How will we know if these risks are present? In some cases, risks are not adequately covered by existing drinking water regulations and are specific to the individual source water, treatment, and distribution system.  In Ottawa, the development of an active research and optimization program has been an important tool to provide guidance for such risk assessments.  Over the last 25 years, Ottawa's research efforts have yielded some surprising findings, some of which challenge conventional thinking about water treatment.
About Ian Douglas
Ian Douglas has 35 years of experience in design, research, and drinking water quality.  He received degrees in Chemistry and Chemical Engineering from Western University and worked for 5 years in the petrochemical industry.  As Water Quality Engineer for the last 30 years, the City of Ottawa has been recognized as an industry leader in drinking water research and process optimization.  He spent a 1-year work term at Health Canada working on drinking water guidelines and risk analysis, and in 2010 was appointed as a member of the Drinking Water Advisory Council for Ontario.  Over the years, Ian has presented 75 conference papers on all aspects of drinking water treatment and risk.
2022 Water Events Listing
CWWA maintains a listing of the major provincial, regional, national and international conferences related to water and wastewater. The full listing, with links to more details, can be found here:
WEF/AWWA Utility Management Conference 2022
Safe Drinking Water and Quality Management for Water Utilities (virtual event)
Monday March 21: 4-6pm EST
Tuesday March 22: 11 am – 1pm EST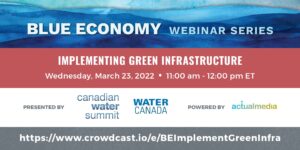 BCWWA 50TH ANNUAL CONFERENCE & TRADE SHOW

IWA World Water Congress & Exhibition
Western Canada Water Annual Conference
Canadian Biosolids and Residuals Conference
The National Water & Wastewater Conference
AWWA Water Quality Technology Conference
Become a Sponsor or Exhibitor
Interested In Sponsoring A CWWA Event?
CWWA is THE professional association for the municipal utility sector. We reach thousands of water professionals and our engaged membership is made up of the middle to senior managers at municipal utilities, engineering consultants, product & service providers.
CWWA offers opportunities to showcase your product or service to Canada's water leaders. We offer the greatest exposure to our event sponsors and exhibitors in our conference 'marketplace'.

CWWA is a non-profit national body representing the common interests of Canada's public sector municipal water and wastewater services and their private sector suppliers and partners.
Head Office
CWWA, Unit 11, 1010 Polytek Street, Ottawa, ON K1J 9H9 Canada
(613) 747-0524
admin@cwwa.ca