NATIONAL WATER AND WASTEWATER CONFERENCE
2022
Halifax, Nova Scotia
November 6 – 9, 2022
There and Away
Hotel and Travel
This annual conference offers a wide-ranging technical program covering almost all aspects of the municipal water sector, while offering the best networking environment for Canada's water leaders.
As THE national conference for the water utility sector, this event offers the best opportunity for sponsorship and exhibiting your products and services to Canada's most senior water managers.
secure your spot at the event
Registration is now open!
New Bulk Discount – if your organization is buying 5 or more registrations, you are now eligible for a 15% discount on your purchase. Use the discount code 2022_bulk discount to take advantage. Purchase must be made as one transaction, and excludes student registrations.
In order to facilitate student participation we are offering discounted rates for all students regardless of membership or participation status.
Please confirm your membership status before registering. Fees will not be adjusted if you register as a non-member. If you need help with a new login or completing the registration CWWA is happy to help. Contact Kara Parisien at kparisien@cwwa.ca.
Refunds: Refunds are available up to October 10, 2022 (less a $10 administration fee). 
Browse the preliminary program for our great lineup of speakers
We are excited to launch our prelininary program. We are still working with the program commitee to finalize the speakers and session flow, so we will be making changes to the Program.
Halifax Marriott Harbourfront Hotel
Save time and money by staying at the Conference Hotel.
Staying at the Halifax Marriott Harbourfront Hotel, not only puts you steps away from all the Conference activities, supports CWWA and the event  but will also save you money, taking advantage of our special Conference hotel rates as low as $209 a night.
ABOUT THE VENUE
Halifax Marriott Harbourfront Hotel
1919 UPPER WATER STREET
HALIFAX, CANADA, NOVA SCOTIA B3J 3J5
Elevate your experience in Nova Scotia's bustling capital city with a stay at our newly renovated Halifax Marriott Harbourfront Hotel. As the only hotel situated along the scenic Halifax waterfront, we offer easy access to the shops and restaurants along the boardwalk as well as the Historic Properties.
GUESTROOM RATES 
Special room rates have been negotiated for you and will be available to Conference attendees only. Please book before Monday, October 3, 2022 to get the reduced rate of $209.00 plus taxes. Reservations made after this date will be based on availability.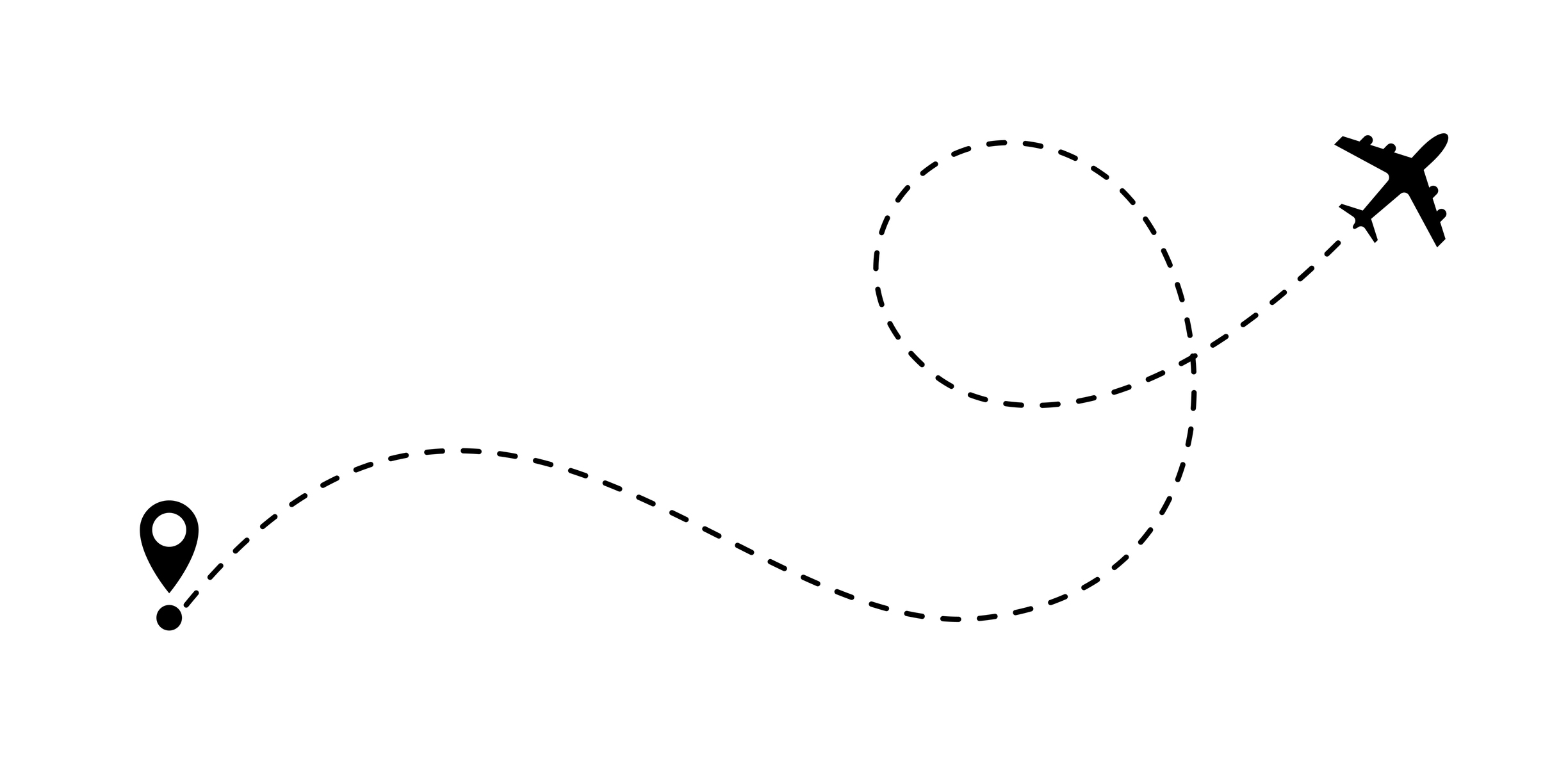 5% off Econo and 10% off EconoFlex and Premium fares for travel within Canada and 2% off Econo, 5% off EconoFlex and 10% off Premium base fares for guests travelling Trans-border.
For North America 5% applies on standard fares, 10% on flex fares & higher. For International Travel 10% on standard fares & higher.
Your content goes here. Edit or remove this text inline or in the module Content settings. You can also style every aspect of this content in the module Design settings and even apply custom CSS to this text in the module Advanced settings.
Gain Exposure and support Cwwa
Sponsorship is a great way to support the event, and promote your products and services. You can have your logo front and center by sponsoring our mobile app, badges or lanyards. Gain even more exposure by choosing our Conference Celebration, which includes a speaking opportunity and puts your name at the center of the conference social event.
We are offering a wide range of sponsorship opportunities, allowing your company to gain exposure at any budget. We are also happy to customize a sponsorship package that meets your needs and budget, so please feel free to reach out to discuss options.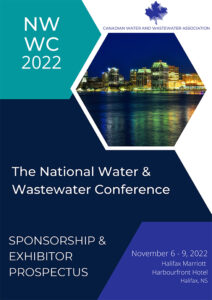 Showcase your products and services
Our exhibitor opportunities offer you a unique opportunity to access senior water and wastewater managers. Our exhibition is integrated into Conference activities, making it the center of networking and social activities during the event.
Sponsorship and the exhibit will put you in touch with our elite range of delegates, offering a number of benefits including:
The opportunity to present your products, services, and newest innovations directly to senior managers.
Access the water and wastewater managers on a one-to-one basis who make the decisions about products and services.
Develop a higher profile within the water and wastewater arena.
Strengthen existing relationships and create new ones nationally.
The NWWC is by far the best networking event in Canada for our water/wastewater utilities and our private sector partners that support utility operations. Your support as a sponsor or your participation in the "marketplace" puts you in the middle of this network. Our exhibitor space is not off in a separate trade show room, but has been purposefully designed as a marketplace that serves as a hub of the entire conference – where most of the meals and coffee breaks are held. A table in the marketplace gives a space to introduce yourself and your services to Canada's most influential water leaders.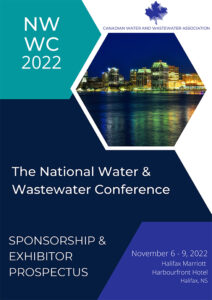 CONTACT OUR CONFERENCE MANAGER FOR MORE INFORMATION AND TO CUSTOMIZE YOUR SPONSOR OR EXHIBITOR PACKAGE:
Shannon Byck, CMP, VEMM, DES
Intuitive Conferences + Events
e: shannon@intuitivece.com
c: 647-215-5267
Water Canada has partnered with the National Water and Wastewater Association's annual conference to bring Downstream to the East Coast.
Launched in June 2022 as part of Water Canada's national summit, Downstream is a speed networking event that brings together current and future generations of industry water professionals to cultivate an inclusive, diverse, and thriving water sector.
How does it work?
Early career professionals and students are personally invited by program directors and industry organizations in partnership with Water Canada magazine to attend a 2-3 hour event that provides the opportunity to learn from and network with experts representing different streams of Canada's water sector. The event is broken down into micro sessions: roundtable discussions facilitated by experienced water professionals where students engage in brief discussions aimed at addressing three key questions in relation to the table's predetermined topic:
What are the trends in this stream?
What are the challenges?
What are the opportunities for early career professionals?
Students cycle from table to table, getting the opportunity to hear from experts in different sectors, ask questions about, and create networking opportunities that will help propel them on their future career path.
Cultivating a diverse and thriving water sector for future generations of water nerds to unite needs all hands on deck! Our objective is to bring visibility and exposure to employment and skill shortages in the water industry and improve recruitment efforts. We would be delighted to have you join us as a key partner! We have two sponsorship tiers available.
Please contact Jackie@actualmedia.ca for more information.
Download past programs and watch recordings from our webinar series
The 2021 NWWC recordings are restricted for delegates only, but you can watch recordings from our 2020 NWWC webinar series.
Want a sneak peak of what our NWWC looks like. Download the Conference programs from past events.

CWWA is a non-profit national body representing the common interests of Canada's public sector municipal water and wastewater services and their private sector suppliers and partners.
Head Office
CWWA, Unit 11, 1010 Polytek Street, Ottawa, ON K1J 9H9 Canada
(613) 747-0524
admin@cwwa.ca